The work hacker can do is through bluebugging. All of that can also be done through bluesnarfing.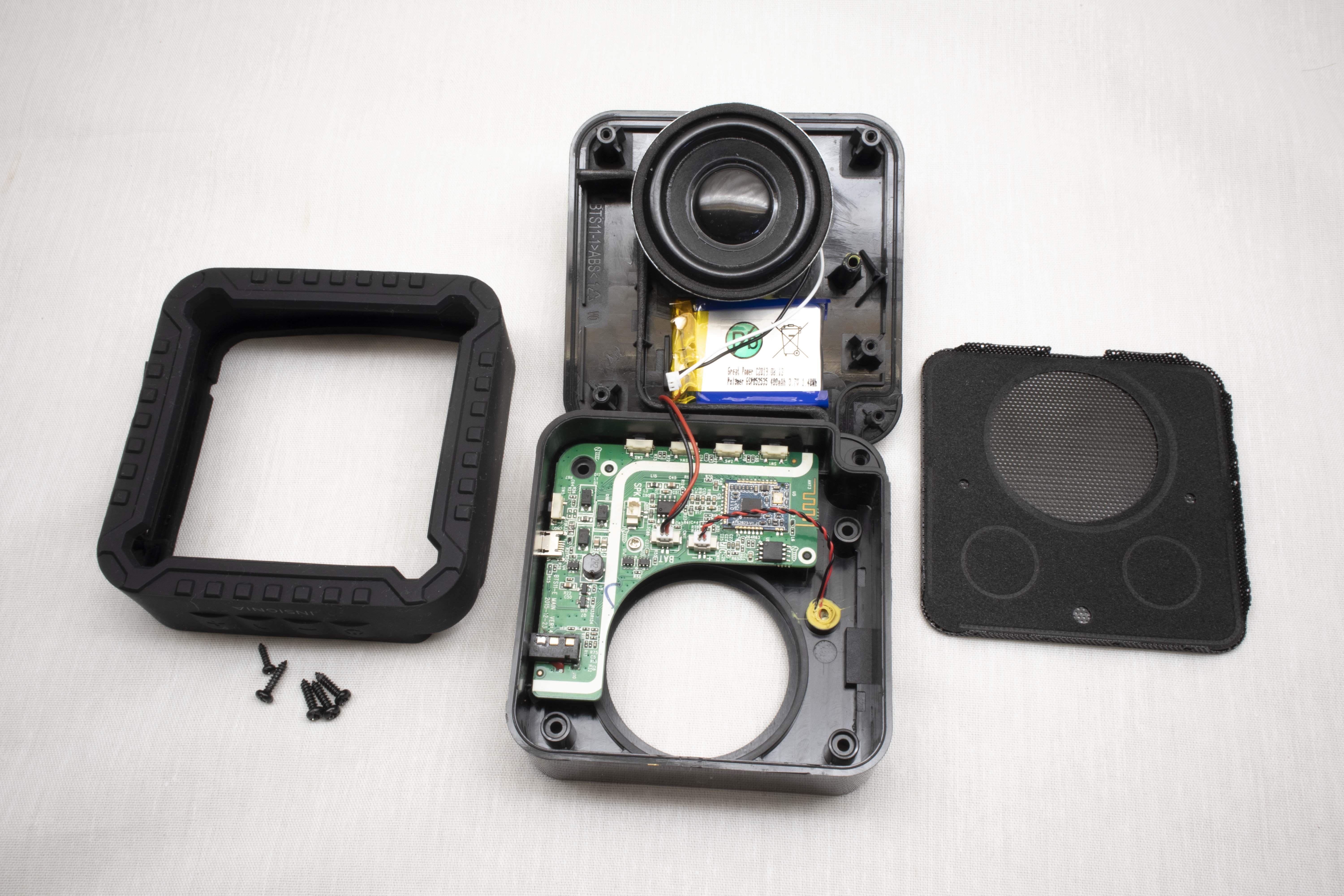 How To Hack A Portable Bluetooth Speaker By Skipping The Bluetooth Hackaday
Always try with music 1 or music 2 at the top, to test the voice output goes to the bluetooth speaker.
How to hack bluetooth speaker app. Open the nrf connect app and connect with the ble bulb. Apple launches beats pill ios and android apps to control the from apps to hack bluetooth speaker , source:iphonehacks.com apps to hack bluetooth speaker by admin posted on november 2, 2018 november 2, 2018 It is not possible to hack a bluetooth speaker while it is paired with another device.
The nrf connect app from nordic semiconductor can also be used ble hacking. The bulb color will change to a shade of burgundy. You will be able to hack a bluetooth speaker with btscanner in kali linux.
First, you can reset your bluetooth speaker. You can use this tool to seize records from a bluetooth device even without pairing. This is made possible through software.
Using apkpure app to upgrade bluetooth hack, fast, free and saving internet data.! However before pairing you can do it, just check what's the bluetooth device name of the speaker and pair it with your smartphone. This method is not always guaranteed to work.
Next, find out what signal the device you want to block is operating on. Have it play music or tape down the keys so the device thinks they're being continually pressed. Blueborne is an attack vector by which hackers can leverage bluetooth connections to penetrate and take complete control over targeted devices.
Once connected, write the payload value 56b0306000f0aa. This app must connect to an external speaker to use. In the event that a hacker does try to break into your device, the antimalware app will detect and block suspicious activity,.
What to do if you find your bluetooth speaker is hacked. All activities shown in this video are demonstrated for educational and informative learning.i final. After this no one will be able to play songs on the bluetooth speaker as it is paired with your device already.
I am sharing a wonderful tool today, which can be used to hack devices through bluetooth. The description of bluetooth hack app it is one kind of prank application, to show your friend, family member that you are really hacking bluetooth device like mobile phone and access it's file storage like memory card, photos, video. Not every device uses the same signal.
That is the way to hack bluetooth devices. But hacker enable bluetooth does hacking through bluebugging. A hacker may purchase software that allows them to request information from your device.
Op · 5y 1/4 skid, 1/4 lazy, 1/2 not too bad. Nothing below a 4.7 star rating! It is always not easy to kick someone out of your bluetooth device.
Similar bluesnarfing attacks are also done. This will prevent bluejacking and the next two popular forms of hacks. The best deals on the highest rated products on amazon.
A device that sits idly won't emit a signal and won't function as an effective blocker. This video was made for educational purposes only. There are several methods that you can use to kick out hackers from your bluetooth device.
This form of hack is more serious then bluejacking and can leave open some of the private information stored on your smartphone. Not quite what i was looking for, but pretty educational anyway! Skipping the bluetooth in a portable bluetooth speaker gives us a new platform for our noise maker hacks.
The way a device can be remotely accessed through bluebugging attack. Since the bluetooth speaker is on the list of paired devices, click "pair device." while it is showing pairing, turn on your bluetooth speaker. It can both sniff as well as write data just like gatttool.
The other way you can use to kick someone else out of your bluetooth device is by resetting your bluetooth speaker. Download the software, set it up and search the speaker device you intend to hijack. Something small, fun, and easy to.

How To Hack Bluetooth Speaker With Termux Bot Technical

Hacking Phone With Bluetooth – Youtube

Cara Memasang Super Bluetooth Hack Pada Android – Wikihow

How To Hack Bluetooth Part 2 Using Multiblue To Control Any Mobile Device Null Byte Wonderhowto

Bluetooth Hack For Android – Apk Download

Cara Memasang Super Bluetooth Hack Pada Android – Wikihow

How To Install Super Bluetooth Hack On Android With Pictures

8 Best Free Bluetooth Hacking Apps For Android Phones – Topmobiletracker

How To Install Super Bluetooth Hack On Android With Pictures

Cara Memasang Super Bluetooth Hack Pada Android – Wikihow

How To Hijack Or Hack A Bluetooth Speaker Boomspeaker

Cara Memasang Super Bluetooth Hack Pada Android – Wikihow

7 Most Popular Bluetooth Hacking Software To Hack Your Mobile Phone

The Hacks Of Mr Robot How To Hack Bluetooth Null Byte Wonderhowto

Cara Memasang Super Bluetooth Hack Pada Android – Wikihow

How To Install Super Bluetooth Hack On Android With Pictures

How To Hack Connected Bluetooth Speakers From Mobile – Youtube

How To Hack A Bluetooth Device Using Linux Backtrack Internet Gadget Hacks

Bluetooth Speaker Hack – Home Theater Streaming Home Theater Speakers Home Automation Home Automation System