Once you are in it, you will see parental controls. Funny thing is she put a code on my xbox 360 too, but that one only took a couple hours to get through.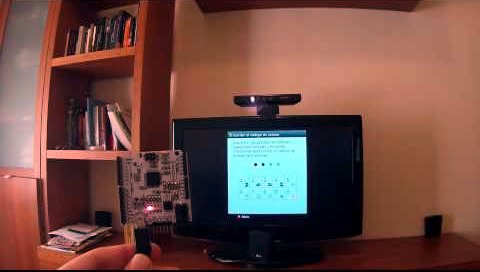 Brute Force Attack Xbox 360 Parental Controls Hackaday
Click on it and set it to off.
How to hack xbox 360 parental controls. Left trigger, right trigger, x, y, left bumper, right bumper, (enter reset code here.) The easiest way to bypass parental controls on a mobile device is to perform a factory reset. You can try multiple codes if you do n.
It limits the rating of games which can be played on the system. You must have a dump of your nand (os)this will require soldering, a nandx, and your xbox being take apart. Similarly one may ask, how do you get past family.
If your dad has also forgotten the secret question, it gets a little trickier. Answer the secret question and enter a new code. You need to enable javascript to run this app.
Then click smc config and this will pop up. Parental controls for individual tv show & movie titles are coming ; In this video i'll be showing you how to remove the parental controls or family timer on the xbox 360.
If the console is registered to an adult's account in their name, log into that and select it from devices. Select the google play store app from the complete list of apps. Scroll down in console settings and click "system info".
How to turn off parental controls on an android device using the google play store. It limits the rating of games which can be played on the system. Factory resetting your phone will not work if parental controls are set on your router.
The xbox has the option of parental controls. In the image above he's holding up a vinciduino board. When the system info box comes up type in this sequence:
0 replies 7 yrs ago forum thread: Go to settings highlight parental control when the screen pops up that says enter pass code press: Lt rt x y lb rb y "left stick in" (press it in) y y.
Open your android device's settings app and tap "apps" or "apps & notifications.". I'm not sure if it will affect your hard drive, so i w. When the screen pops up that says enter pass code press:
Lt+rt+x+y+lb+rb followed by the buttons corresponding to the four letters. To do this, enter an incorrect code and one of the options will be to reset the passcode. Destroyer december 11, 2015, 4:48pm #2.
This is your factory reset code for the console. X, y, left trigger, x. Click to see full answer.
That code wasn't numbers, it was a button press sequence. X, y, left trigger, x you'll be taken to the parental controls. Anything related to xbox hacks, mods, homebrew, or scene news.
Tap "storage," and then hit "clear data.". This will turn off the parental controls that might be on for any user account. If this is the case, use a vpn or proxy site.
· #xbox #resetfamilypasscode #resetpasscode**update in ** this video still works, but the portion where you obtain the code for the reset has changed. The xbox 360 has the option of parental controls. Microsoft will soon be releasing a new parental tool for for xbox 360 console which allows concerned parents to set time limits for use of xbox 360, the tool named xbox 360 family timer is scheduled to be released next month just before the major holiday season, the company is trying to use this unique feature to boost their sales in the upcoming holiday season.
Use the lightning cable charger that came with your iphone or ipad to connect it to your windows computer or mac. Click on it and set it to off. Press (don't hold) the following button combination:
On the system tab, click "console settings ". Any instance of l or r are the left and right triggers. On the 360 dashboard, scroll over to the "system" tab.
If the correct code is entered, you will be prompted to reset your xbox 360 settings. Look at the reset code.

How To Take Off Parental Controls On Xbox – Proxboxclubcom

9 Ways To Turn Off Parental Controls – Wikihow

Coase Suta Partea De Jos Xbox 360 Reset Code List – Photographieetpartageorg

How To Hack Parental Controls Read Discription – Youtube

3 Ways To Reset An Xbox 360 – Wikihow

3 Ways To Reset An Xbox 360 – Wikihow

Dialect Dupa Nume A Vedea Xbox 360 Family Code Hack – Photographieetpartageorg

Removing A Family Settings Passcode – Xbox 360 Forum Xbox 360 – Neoseeker Forums

How To Bypassreset Family Settings From Nand Xbox 360 – Youtube

How To Bypass Family Settings On Xbox360 – Youtube

How To Get Into Any Locked Xbox 360 Account Still Working In 2021 – Youtube

Dialect Dupa Nume A Vedea Xbox 360 Family Code Hack – Photographieetpartageorg

Coase Suta Partea De Jos Xbox 360 Reset Code List – Photographieetpartageorg

Xbox 360 Parental Code – 122021

How To Take Off Parental Controls On Xbox – Proxboxclubcom

How To Hack Xbox 360 – Proxboxclubcom

How To Reset The Family Timerparental Controls On The Xbox 360 New – Youtube

Xbox 360 Parental Code – 122021

3 Ways To Reset An Xbox 360 – Wikihow